Fire safety regulations for landlords: a complete guide
A fire in your rental property could cause devastating damage, put a freeze on your rental income for several months (or more), and cost thousands of pounds to repair. More importantly, fire poses a serious risk of injury, chronic health problems or even death to your tenants.
As a landlord, you are required to abide by certain regulations to ensure your property is fire safe.
In this article, we outline the relevant legislation, explain the rules you need to follow, and provide tips on keeping your property (and tenants) safe from fires.  
Free Instant Valuation
See how much your property could get in rent.
Fee Saving Calculator
See how much you could save on property fees.
What are a landlord's obligations?
As a landlord, you are obliged to follow fire safety rules described in various pieces of legislature, including the Housing Act 2004. This is the main housing legislation used by local councils in England and Wales, and lays out 29 potential hazards for tenants, including fire.
The act also gives local authorities the power to both inspect your property and take various legal actions if you are found to be in breach of the law.
As a landlord, you must abide by the following regulations:
Smoke and carbon monoxide alarms
According to the Smoke and Carbon Monoxide Alarm (England) Regulations 2015, landlords in England must provide a smoke alarm on every floor of a rental property that is used as accommodation (including toilets and bathrooms), and a carbon monoxide alarm in any room containing a solid fuel burning appliance such as a wood-burning stove or coal fire.
Though it's not a requirement, the London Fire Brigade also strongly recommends that heat detectors be fitted in kitchens and that landlords fit extra smoke alarms in living rooms and hallways between flats.
Landlords must test carbon monoxide and smoke detectors each time a new tenant moves in. You can also encourage your tenants to test the alarms at least monthly — or opt for wired alarm systems so you don't have to worry about them running out of battery.
Landlords are bound by similar rules in Northern Ireland, Scotland and Wales.
Access to escape routes
Landlords are legally responsible for making sure that their tenants can access an escape route at all times. You must make sure that exits are not blocked by any furniture or fittings included in the rental. It's also a good idea to communicate with your tenants about escape routes to make sure they don't block exits themselves — though in this case you wouldn't be legally responsible as a landlord.
Fire-safe furniture and fittings
Any furniture and fittings included in your rental must meet the fire safety requirements set out in the Furniture and Furnishings (Fire) (Safety) Regulations 1988. You can find out if your furniture meets the requirements by checking for a fire safety symbol on the manufacturer's label.
The only items that don't need to meet fire safety standards are bed bases, mattresses, pillows, cushions and bed covers — though of course, it doesn't hurt to make sure these are fire-safe too. There's also an exception for furniture made before 1950.
Landlords are not responsible for checking the fire safety of furniture owned by their tenants — though you may want to check that they're aware of the risks of using non-compliant furniture.
Electrical safety inspections
Electricity is one of the biggest causes of residential fires in the UK. As a landlord, you need to make sure that all electrical wiring, sockets and fuse boxes throughout your property are safe. All electrical installations must be inspected by a competent and qualified person at least every five years, and you must give a copy of their report to your tenants and to the local council if they request it.
Portable appliance testing
Landlords should also make sure any portable appliances — including kitchen appliances and white goods — carry a British or European safety mark. You can also arrange to have appliances regularly PAT tested, although this isn't currently a legal requirement.
If your property is a house of multiple occupancy (HMO), there may be different rules, so it's a good idea to check with your local authority if you need to carry out regular PAT testing of appliances.
Gas safety checks
If your property is fitted with gas heating or cooking facilities, you need to carry out an annual gas safety check. The safety check needs to be carried out by a qualified Gas Safe registered engineer, who will provide you with a Landlord Gas Safety Record after the inspection. You must also give a copy of this record to your tenants.
Special requirements for HMOs
If your rental property is an HMO, you must also provide one fire extinguisher per floor and one fire blanket per kitchen in the property. HMOs are usually also required to be fitted with fire doors.
Requirements for safe escape routes are more stringent in large HMOs (defined as housing at least five tenants who form more than one household and share bathroom, toilet or kitchen facilities), as exit routes may be more complicated. You may need to provide additional building safety features such as illuminated signage to help tenants evacuate in emergencies.
It's best to check with your local authority for the exact regulations governing landlords of HMOs in your area.
The Fire Safety Act 2021: what's changing?
The Fire Safety Act 2021 is a piece of legislation that was proposed in March 2020, partly in response to the Grenfell Tower tragedy of 2017, when 72 people died and a further 70 were injured in a fire at least partly caused by flammable cladding and other structural issues.
The act made amendments to the Regulatory Reform (Fire Safety) Order 2005, and extended its provisions to include external walls (including doors, windows, balconies and cladding) and doors between accommodation and common areas like hallways and stairwells. Under this legislation, the responsible person — usually the landlord — will be legally responsible for making sure these parts of the building are fire safe.
How can landlords assess fire risks?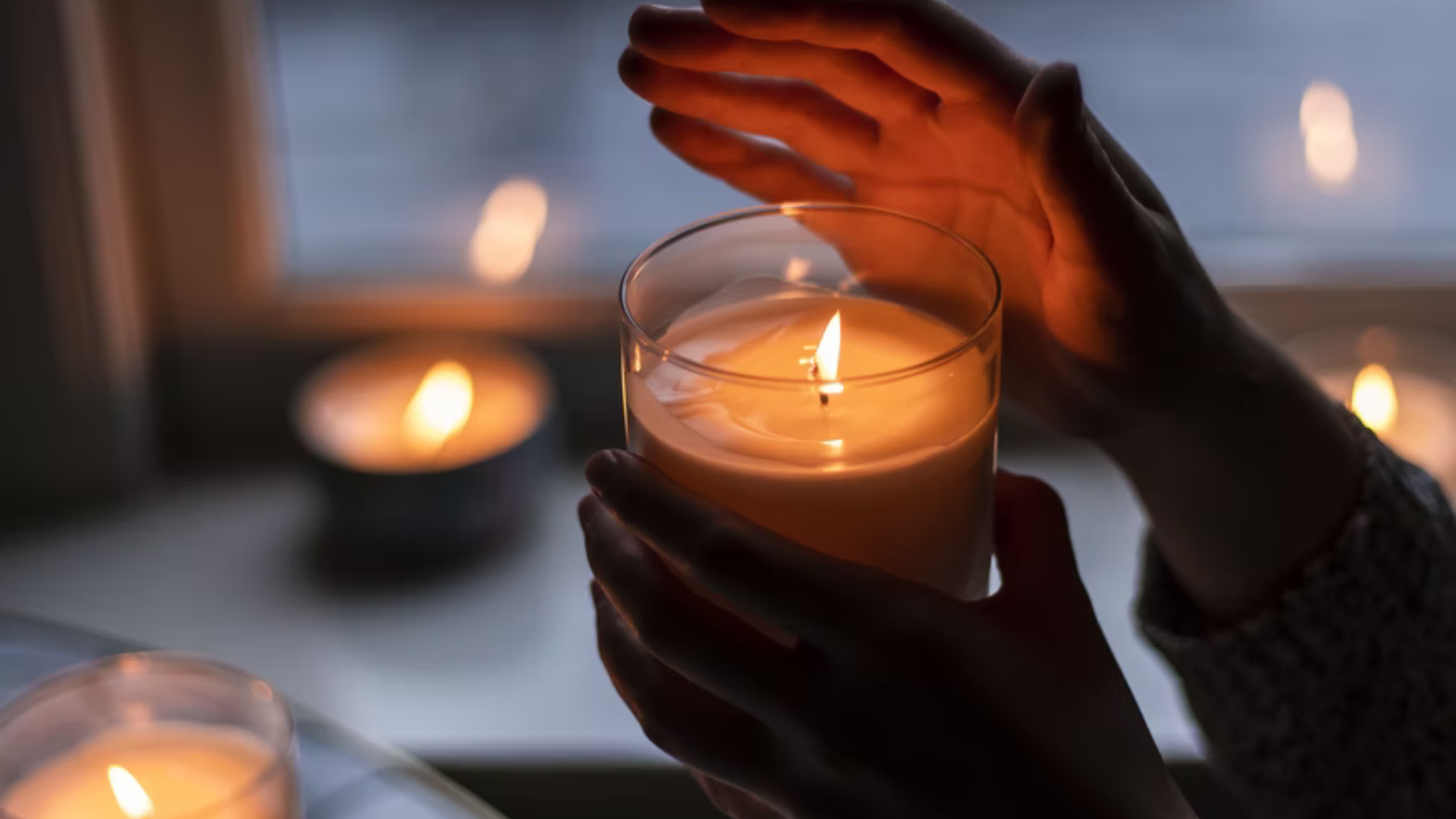 Whether or not you are legally obliged to carry out regular fire risk assessments may depend on your local authority and the type of property you let. For example, landlords of HMOs are required to carry out regular risk assessments of common areas such as hallways, stairwells or shared kitchens.
Either way, it's a good idea to carry out risk assessments regularly to make sure your property is in line with local and national fire safety requirements. The government has provided various documents to walk landlords through the process of carrying out fire risk assessments. Most local fire authorities (including the London Fire Brigade) also offer free home visits to help you assess the risk of fire in your property.
The consequences of breaching fire safety regulations
If your property doesn't comply with regulations, you could be putting your tenants at risk. You could also face significant fines: for example, landlords found to have rented properties without smoke alarms could be fined up to £5000. And new measures announced in March 2021 seek to bring in unlimited fines for landlords in breach of fire regulations.
Your local authority can also take certain actions if they find fire hazards in your property during an inspection. Depending on the severity of the hazard, they could serve you with:
An improvement notice, which requires you to fix the problem within 28 days
A prohibition order prohibiting the use of all or part of the property
An emergency order to have works carried out themselves (at your expense)
A hazard awareness notice to provide a legal record of the problem
A demolition or clearance order if there are serious safety concerns
Fire safety tips for landlords
If you'd like to make sure your property is fire safe, we recommend following the tips below:
Get to know the legislation (and make sure you're following it)
Communicate with your tenants about fire safety information, including advising them not to leave candles unattended, overload electrical sockets or smoke around soft furnishings
Make risk assessments part of routine inspections
Ban smoking indoors — cigarettes are

 

one of the top causes

 

of house fires
Go beyond the requirements and consider providing equipment like fire extinguishers, fire blankets or extra smoke alarms, even when this isn't legally required
All landlords should understand the fire regulations that govern them. If you don't, you could be putting yourself at risk of a big fine — and your tenants at risk of serious injury or death. By digging into the legislature and ensuring your rental is compliant with the law, you can avoid legal trouble and keep your tenants safe.
Free Instant Valuation
See how much your property could get in rent.
Fee Saving Calculator
See how much you could save on property fees.
Meet Sam your local Expert
Sam has a wealth of experience across the private landlord and Build to Rent sectors. He has advised a wide range of clients across the whole of London on how to find great tenants, improve their assets and effectively market their properties for the best returns.
See if we can save you Money