How to audit a lettings service: mystery shopping
With a looming rental recession on the horizon and incomes squeezed, it is more important than ever for landlords to ensure that any lettings service they use adds value and delivers results that justify their fees. However, in an industry infamous for its lack of transparency and poor customer service, it can be difficult to know how to assess the performance of your agent and compare the service of different providers.
We are putting together a series of guides to empower landlords to perform their own rigorous quality control assessment on a current or prospective lettings provider. We want you to know how to test your agent and understand what to look for to guarantee that you are getting the best value for money. In part one, we explain what you can learn from mystery shopping a lettings agent, what you should be looking for, and how to ask the right questions on a call to find out what you need to know.
Free Instant Valuation
See how much your property could get in rent.
Fee Saving Calculator
See how much you could save on property fees.
Enquiring on a Property
Mystery shopping is one of the quickest and most effective ways to assess a provider's level of service. By making an enquiry, you experience the agent from the renter's perspective and learn firsthand how they are, or would be, representing you and your property.
Agents will often do this to one another to understand what their competitors have got to offer, and landlords should also feel confident doing some detective work of their own.
How to do it…
Much like walking a tightrope, the process of mystery shopping an agent can seem deceptively straightforward. But, just as there is more to funambulism than stepping onto a narrow rope and putting one foot in front of the other, there is also more to mystery shopping than calling up and asking to view a property.
Before you start, you will need to have some basic background information to supply if prompted by an agent: name, address, occupation, salary, budget, phone number, email address. This may seem intimidating but don't worry – there's no need to create an alter ego with an elaborate backstory unless you particularly enjoy subterfuge.
If you have yet to instruct the agent, simply use your own genuine details (though you may wish to adjust the budget based on the pricing bracket of your own property or with details tweaked so that you don't receive unwanted calls) or those of a friend or family member. If the agent is already marketing your property then recruit an accomplice to make the enquiry for you.
You should also prepare a list of questions to ask the agent to test their knowledge of the property they are marketing. For example:
Is parking included?
Does the property have gas?
Does the landlord accept pets?
Does the landlord consider sharers?
What local amenities are nearby?
Has the property been renovated recently?
Is the property located close to transport links?
Is the property furnished and if so what is included?
Will I be allowed to redecorate?
Are bills included and which bills will I be responsible for?
Who manages the property?
If you have the time and patience, we recommend making an enquiry both by phone and a separate enquiry via the listing. Initiating contact through an online portal will allow you to see how long it takes for the agent to respond to a lead.
When you have your background information and questions prepared, you're ready to go. Make your enquiry and allow the agent to lead you through the process as they would any prospective renter.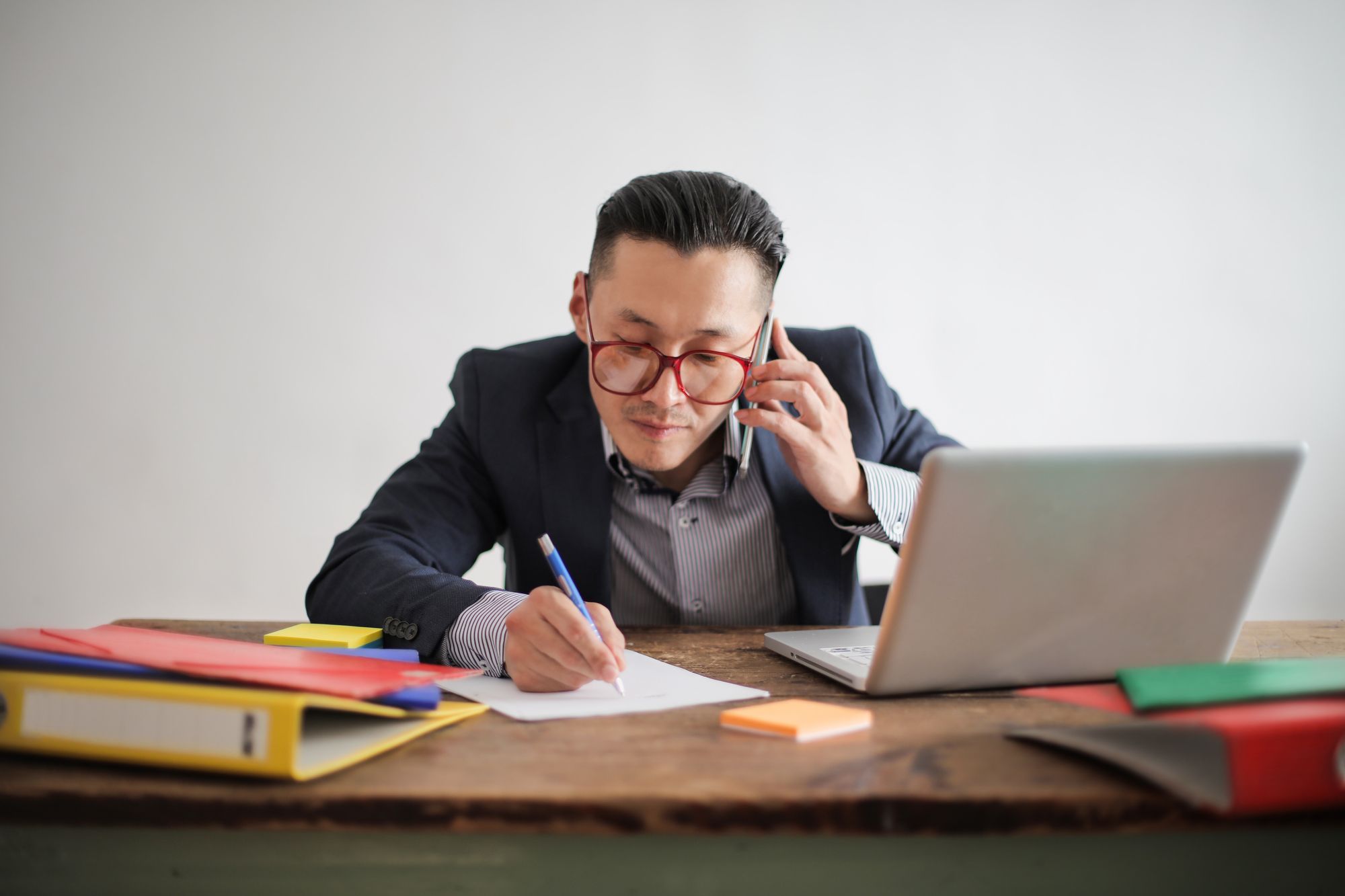 What to look for…
Broadly speaking, landlords need to look for three core competencies when evaluating agent performance: speed of response, rigour of applicant qualification, and quality of customer experience. This can be assessed by measuring the following:
How quickly do you receive a response?
Speed is everything in a competitive market and a few minutes or one missed call risks increasing a void period by days or weeks. Modern consumers are also accustomed to timely service in a digital economy and renters with plenty of options available don't have the patience to sit around waiting for a response. If you call an agency, someone should answer promptly on your first call without you having to make several attempts before anybody picks up.
If you submit an enquiry via the online listing, how long does it take for someone to call or email you back? Do you receive a placeholder response to acknowledge your enquiry had been received or are you left guessing? Agents who fail to respond promptly to each enquiry are likely haemorrhaging leads and needlessly increasing the time it takes to let your property.
How soon can they organise a viewing?
If you present a profile that would make you eligible for renting the property, how soon can the agent arrange a viewing? How flexible are they when it comes to scheduling a viewing? It's important to check how flexible and agile they are when it comes to arranging viewings – they should offer viewings at weekends and in the early morning viewings to accommodate people with full-time jobs and accommodate renters at short notice.
If you say you're available the same day they should be able to arrange a viewing immediately or explain why this isn't possible if this isn't the case. There may be a legitimate reason, for instance if the property is tenanted and notice must be provided prior to arranging a viewing. However, if you are the landlord and you know that your property is vacant then it is simply a matter of inefficiency and lack of resources if the agent cannot accommodate viewings at short notice.
How thoroughly do they qualify applicants?
A common pain point for landlords is the frequency with which they are introduced to unsuitable or irrelevant prospective tenants. The first contact during with the renter when they have enquired is crucial in establishing whether or not they are appropriate for your property and if they are looking to move when it is available. When mystery shopping a provider, pay close attention to their qualifying questions to gauge whether or not they are or would be wasting your time with irrelevant offers. At a minimum, they should request the following information:
Name.
Occupation.
Salary – specifying that this refers to base salary before commission is taken into consideration.
Employment status, e.g permanent, temporary, full-time, part-time, self-employed, freelance etc.
The number of people moving and their information as per the above.
If applicable, their relationship with other prospective renters, e.g are they a family, a couple, or sharers.
When they are planning to move.
Their maximum budget.
Their current living situation, e.g living with parents, renting privately, living in student halls etc.
Contact details.
Current address.
Whether they own any pets.
If they can provide a guarantor or rent upfront if their salary or employment status would fail to pass referencing criteria.
If they have any adverse credit history.
What they are looking for in a property, i.e a garden, minimum number of bedrooms,
In our experience, many landlords will find themselves in for an unwelcome surprise when they see how little information renters are often asked to provide before they are booked in for a viewing. Thorough qualification of applicants is basic due diligence required to protect the landlord's best interests, but agents often don't ask enough questions to ensure that a tenancy would be right for both the landlord and the renter.
Our sales development manager, James, worked extensively in traditional agencies prior to joining Home Made and is all too familiar with the way agents do a disservice to landlords and renters by skipping essential due diligence:
'One issue is that many agents operate with a commission-first rather than a customer-first mentality. Nobody wants to ask questions that might disqualify a lead if they think they can get an offer, regardless of whether or not they would be the best fit for the property and the landlord. Another problem is professionalism – there are very few agents who take the time required to train their sales staff and give them the tools required to thoroughly qualify every renter that enquires without compromising on their customer experience. At Home Made we have invested significant time and effort into developing rigorous assessment criteria that we regularly judge our sales calls against for quality control purposes. The outcome is a better experience for renters and a process that landlords can trust.'
Do they respect your instructions?
If you're enquiring on your own property, it's worth providing the agent with a renter profile contrary to your stated wishes to see if the agent appropriately filters candidates based on your preferences or books in viewings with applicants regardless. For example, if you have explicitly ruled out considering pets then tell the agent that you are looking to move with a dog. Do they explain that the landlord doesn't accept pets, offer to ask the landlord to find out, or book in a viewing anyway? If they book the viewing anyway, do they call to let you know that the prospective renter has a pet and ask if this is ok or do they keep you in the dark?
It's a simple matter of trust – if they don't honour your wishes at this early stage in the process then it is hard to have confidence in your relationship moving forward.
How well do they know the property?
The people marketing the property on your behalf should have done their homework.  If you ask a number of questions about your own property are they able to answer honestly and accurately? If you enquire on a random property do they give you a detailed rundown of its features and amenities in the local area? Run through all the questions you have prepared prior to making the call and see how much information they can provide during your enquiry. A good agent should be able to confidently answer most questions about the property they are marketing, and if they don't know an answer immediately they should be able to follow up shortly afterwards with the information renters need. If the agent says they will get back to you with more details, you should wait to see if they actually follow up.
Beyond simply listing a property's features when asked, does the person on the end of the line really go the extra mile to sell it to the renter? Do they advise you of any additional selling points or make you aware of any attractive local amenities that you didn't directly ask about? When you're discussing a property are they proactive or reactive? The lettings service marketing your property should be able to convey as much enthusiasm for it as you would.
Do they make an effort to understand the renter's property search?
How much effort does the agent put in to learning more about the caller's property search? Even if a prospective tenant satisfies all the eligibility criteria with regards to employment and affordability, your property might not be suitable for them and booking in a viewing could waste valuable time. The only way to know for sure is to engage in a meaningful conversation with the renter to learn more about their specific requirements and their reasons for moving.
For example:
If there are two sharers moving it might be important to the renter that the bedrooms are of roughly equal size.
They might want to live walking distance from a park.
It might be important to live in a building with lift access because they or a loved has issues with mobility.
The only way to know a renter's specific requirements and what they will and won't compromise on is to ask them. When you are mystery shopping, does the agent do a detailed consultation to find out what the renter is looking for?
Do they suggest other available properties based on your stated requirements? This is particularly important, as each private property generates 24 enquiries on average but only one will get the tenancy. Does the agency redirect this demand to other similar properties to maximise their chance of letting all of their stock or are they abandoning potential deals? If they are taking the time to really understand someone's property search, they can expose your property to more relevant renters by booking in viewings with people who have enquired on a different listing if your property fits their requirements.
If you call to enquire on a listing and the property is already let, does the conversation end there or do they qualify you and seek to learn more about your property search regardless to see if they can match you with an alternative? Landlords would be surprised how many deals agents leave on the table because they don't follow up if an enquiry does not appear to be immediately relevant. This inefficiency leads to longer void periods for landlords as agents miss out on opportunities to secure a tenancy.
Are they providing a pleasant customer experience?
Landlords seldom get to experience their agent from a renter's perspective, but this can be one of the most revealing ways to find out what their service is really like. Your lettings provider has been instructed to act on your behalf until a deal has been brokered (unless you pay for property management) and the way they communicate with the renter establishes the tone of your relationship. The agent might be potentially  alienating renters before they have moved in by providing an indifferent or poor customer experience?
It should go without saying, but are they polite and friendly on the phone? Do they give you their name? (Yes, really…) Are they sensitive and professional when asking for personal information? The agent should sound excited to be speaking with and come across as genuinely interested in your property search. Most importantly, they should be speaking to you like you are person and not as though you are a one of many sales leads being driven through a process as quickly as possible.
James explains why renter customer experience is particularly important:
'Unfortunately, a lot of agents have developed a throwaway culture of entitlement and will often treat renters like disposable commodities. It's unacceptable –  the lettings service has the responsibility of representing you while marketing the property and they should treat renters with the same respect that they will receive from you as the landlord. The renter's experience during the lettings process directly the impacts their relationship with you and their level of trust at the beginning of the tenancy. If the renter is happy with the service they have received, your relationship will be off to a much better start.
Also, if you are properly qualifying a lead you will be asking the caller for some deeply personal information. It's important to strike a balance between making sure your questions are thorough while also being kind and personable. If a renter feels as though they are being interrogated then they might be put off. You have to commit to a customer-first ethos and take care not to reduce a call to a soulless box-ticking exercise. '
Renter experience can make the difference between someone offering or passing on a property. When you are mystery shopping a lettings service, make sure they are representing you and your property to tenants the way you would represent yourself.
At Home Made, we are confident that that any landlord mystery shopping to review our service would be thoroughly impressed by what they find. We welcome the challenge from anyone who wants to give us a call and see how much better letting and renting can be. We are a proptech, not an agent, and we're sure that anyone who enquires on a property will be able to tell the difference immediately. Ring up today and see (or hear) for yourself!
---
At Home Made, we offer a hybrid lettings solution that adds value at every stage of the rental process. With our game-changing new landlord platform, The Property Wallet, we offer London landlords exceptional tenant-find and property management services for a low monthly fee.
Avoid expensive upfront fees and spread the cost of marketing your property with the option to pay monthly.
Free rent collection and arrears chasing.
Sign off and see all charges and payments in your dashboard.
Real-time updates on marketing, viewings, and offers.
Prices start from just £50+VAT/mo for tenant-find and £60+VAT/mo for management. Alternatively, you can pay a one-off upfront fee of £1,200+VAT for our tenant-find service.
If you would like to speak with us about your property needs, contact us via our website to find out how we can help. If you're ready to get started, book your free valuation here.
Free Instant Valuation
See how much your property could get in rent.
Fee Saving Calculator
See how much you could save on property fees.
Meet Sam your local Expert
Sam has a wealth of experience across the private landlord and Build to Rent sectors. He has advised a wide range of clients across the whole of London on how to find great tenants, improve their assets and effectively market their properties for the best returns.
See if we can save you Money