Pet-Friendly Renting: Why Landlords Should Consider All Creatures (Moderately) Great and Small
Proprietary research by Home Made (recently featured in The Telegraph) indicates a looming rental recession deeper than the slowdown following the 2008 financial crash. As rising unemployment, continuing economic uncertainty, and the widespread adoption of remote working practices all contribute to an exodus out of the city, landlords will need to adapt their approach if they want to succeed in a competitive market.
One relatively straightforward change landlords can make to attract high-quality renters and minimise loss of income is adopting a flexible pets policy. While overall demand for rental property is down significantly compared with previous summers, interest is growing on properties where pets are welcome as an increasing number of households seek to adopt a furry friend as a source of comfort during trying times.
With renters craving companionship after two long and lonely months of lockdown and the advent of flexible working making pet ownership a viable option for office workers spending more time in the home, any landlord willing to revise their pet policy can capitalise on this growing market.  
In the article below we outline the many reasons why you should consider welcoming pets into your rental property and discuss practical measures landlords can take to mitigate concerns about pet-friendly letting.
Free Instant Valuation
See how much your property could get in rent.
Fee Saving Calculator
See how much you could save on property fees.
The Pros of Pet-Friendly Letting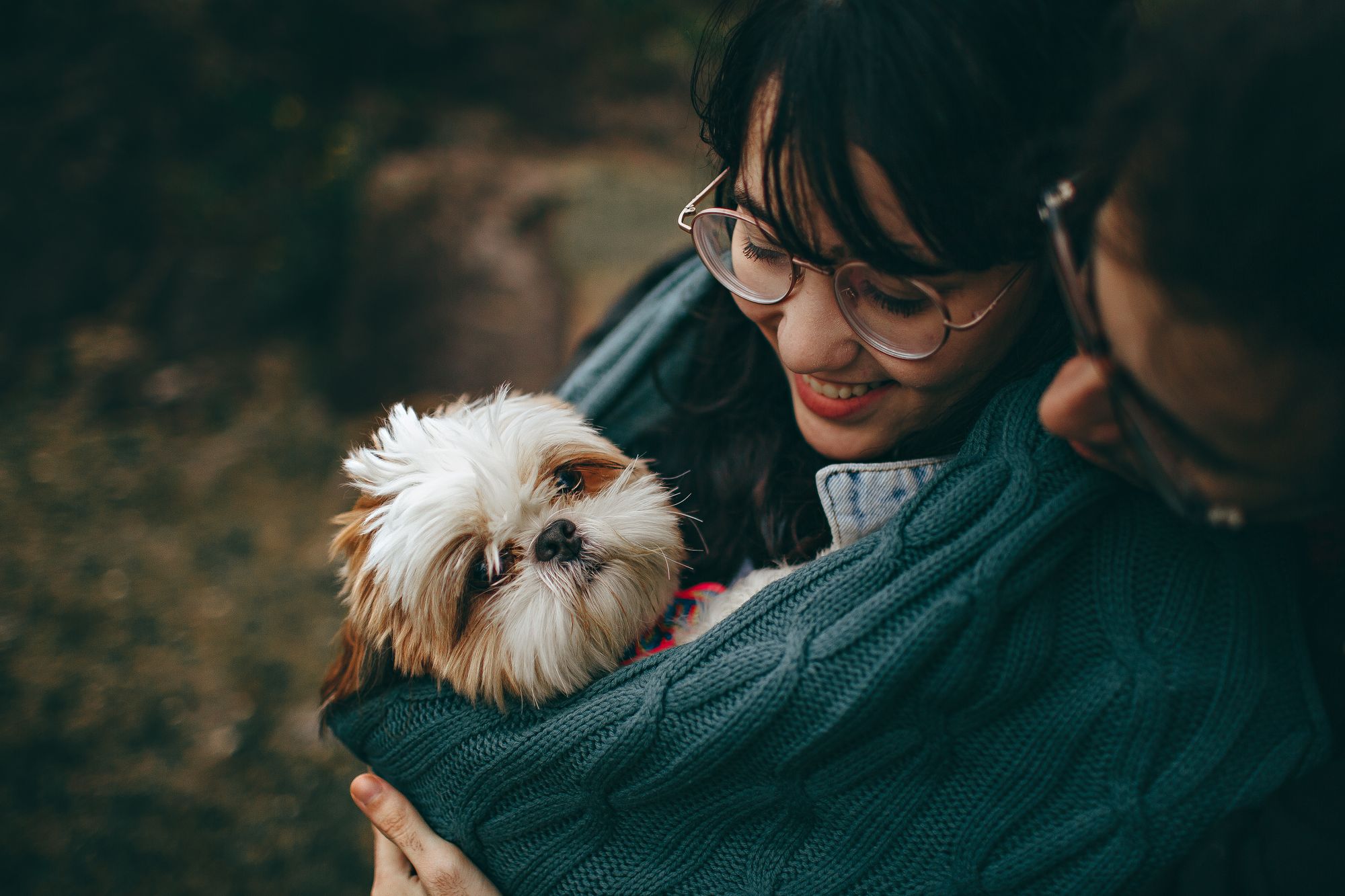 First, let's examine the many benefits of the pet-friendly approach.
Demand for pet-friendly homes is soaring
A survey by the Dogs Trust indicates that 78% of pet owners struggle to find pet-friendly accommodation and 54% never find a suitable home. This is unsurprising, as figures released by the government in their push to persuade landlords to be more accommodating to animal lovers show that only 7% of rental properties are advertised as pet-friendly.
Following lockdown, analysis of our Home Made database reveals that there has been a 50% spike in the number of enquiries we receive on pet-friendly properties. This follows a surge in demand for pets which has continued unabated even as measures to control coronavirus are eased.
Savvy landlords should adapt their pet policy to benefit from this significant imbalance between supply and demand. It will make it far easier to attract renters and maintain higher rental income in a difficult market.
Renters with pets strive to be model tenants
Given the difficulties renters face when trying to find lets with pets, it's no surprise that they often go the extra mile to be model tenants when they do find pet-friendly accommodation. A good reference is essential for anyone looking to move into a new rental property, but it is even more important if you have a four-legged friend in tow.
Furthermore, if your property is a multi-bedroom home then adopting a 'pet's considered' policy is far more likely to attract enquiries from families. Families are, of course, highly coveted by landlords. They stay longer, cause less wear and tear than young sharers, and there are no costly licence fees required to let the property as an HMO.
Pet owners stay significantly longer
Given the time it takes to find a suitable rental property if you're a pet owner, renters who find a pet-friendly property are rarely in a rush to move again any time soon. Indeed, we know from experience (as property professionals and pet owners) that renters with pets are far more willing to sign up for longer leases to spare themselves the hassle of another difficult property search.
Though there is a greater risk of wear and tear if a pet lives in your property, the benefits of longer tenancies, shorter voids, higher rents, and model tenants far outweigh the potential risks.
Addressing pet peeves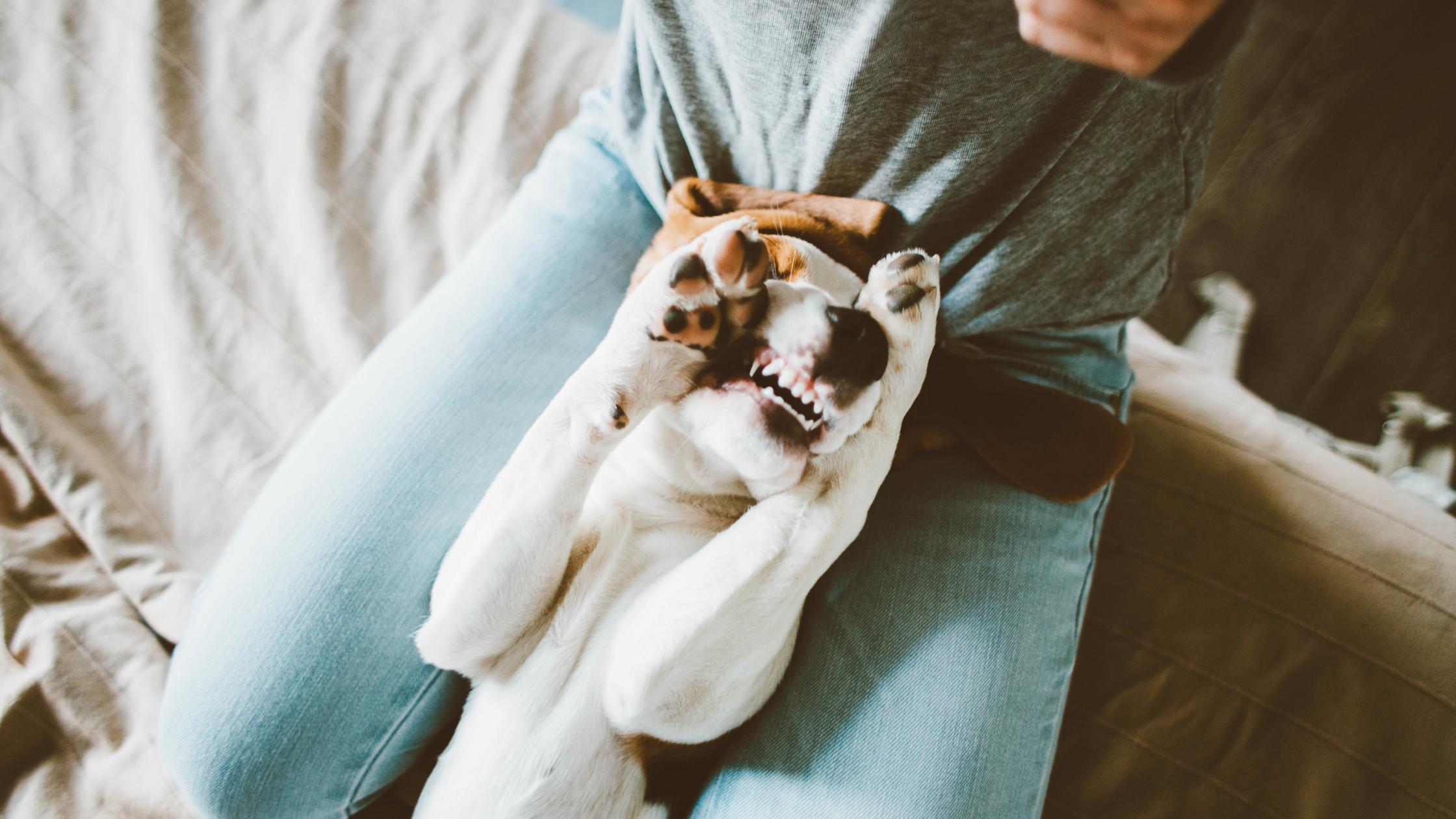 While we firmly believe that landlords stand to gain more than they risk by welcoming renters with pets, we also understand there are several valid concerns that reluctant landlords need to address before taking the plunge. After all, if there were no drawbacks then there would be many more pet-friendly properties on the market. Frequent objections include the risk of property damage, the prospect of a spirited (read: noisy) animal causing a nuisance to neighbours, and issues renting to anyone with certain allergies after the end of the tenancy.
An unfortunate unintended consequence of the Tenant Fee Act is that the usual measures taken by landlords (higher deposits, contractually obliging tenants to pay for a professional deep clean) are no longer available. Nevertheless, there is still plenty you can do to ensure that your flexible pet policy doesn't cause you any undue expense or inconvenience.
Remember that 'pets considered' doesn't mean 'every pet allowed'
Advertising your property as 'pet-friendly' does not mean automatically accepting a pack of Great Dane puppies into your studio apartment. Landlords always retain the discretion to consider pets on a case-by-case basis and not offer guaranteed acceptance to all pets as a blanket rule. You should take some time to consider what you are and aren't comfortable with and proceed accordingly. It's perfectly acceptable to be content with cats but not with dogs or fine with senior animals but not kittens or puppies. Speak with the agents that are marketing the property and let them know clearly what is and isn't agreeable so that they can filter out unsuitable applicants.
If you agree to let the property to a renter with a pet, make sure that the contract includes a pet clause. This should specify that you only grant permission for that particular animal to live at the property and that other pets are prohibited without your written consent. The clause should be comprehensive and include all relevant details regarding the animal in question – i.e its breed, age, etc.
If your prospective renters are planning to get a pet in the future, make it clear up front what is and isn't acceptable.  Remind them also that they will need your written permission before moving any animal into the property. This will avoid disputes during the tenancy where a renter feels deceived for having moved into a pet-friendly property only to be told that the pet they're looking to acquire isn't permitted.
Get a reference for the pet
You should feel free to ask for a character reference for the pet from the renter's current landlord or, if that isn't possible, a vet. Most landlords are normally happy to oblige for a good renter and you can ask if they would be willing to speak to you over the phone for additional peace of mind. Ask prospective renters to request confirmation that the pet is well behaved and that no issues were experienced during the tenancy.
You can also ask to see up-to-date medical records to demonstrate responsible pet ownership and confirm that the animal has all required vaccinations, has been spayed or neutered, and is in good health.
Meet the animal
The surest way to put your mind at ease is to meet your prospective renters (human and non-human alike) in person. Arrange a meet and greet at the property with your applicants and their pet so that you can assess the animal's temperament and behaviour for yourself.
Not only is this a great way to directly address any concerns you might have about letting to pet owners, but it can also be the first step in building an open and constructive relationship with your renters. You want them to feel comfortable reaching out to you in the unlikely event of any pet-related mishaps during the tenancy.
Pet-proof your property
Even though the Tenant Fee Act limits the number of protective measures available to landlords who welcome pets, the renter is still responsible for returning the property in the same condition in which it was received. the renter is on the hook for all costs incurred for making good any damage caused by their pet and cleaning the property to the appropriate standard.
Nevertheless, there are some sensible additional measures landlords can take to protect themselves further. Remove any rugs, particularly expensive furniture  (where possible), and decorative objects before the start of the tenancy. You can also purchase relatively inexpensive plastic coverings and claw guards to fit along the bottom of furniture, door frames, and skirting boards.
Finally, be sure to check if your landlords insurance policy covers accidental pet damage. If you're thinking about allowing pets in your portfolio then consider changing your policy if this isn't offered by your current provider.
Pets add an enormous amount of value to our lives. While considering pets will help you succeed in a recession, a generous pet policy will also make a meaningful difference to the wellbeing of your renters. If you do choose to accept pets, remember that you will be helping someone to find a little bit of comfort during these dark and uncertain times.
---
At Home Made, we offer a hybrid lettings solution that adds value at every stage of the rental process. With our game-changing new landlord platform, The Property Wallet, we offer London landlords exceptional tenant-find and property management services for a low monthly fee.
Avoid expensive upfront fees and spread the cost of marketing your property with the option to pay monthly.
Free rent collection and arrears chasing.
Sign off and see all charges and payments in your dashboard.
Real-time updates on marketing, viewings, and offers.
Prices start from just £50+VAT/mo for tenant-find and £60+VAT/mo for management. Alternatively, you can pay a one-off upfront fee of £1,200+VAT for our tenant-find service.
If you would like to speak with us about your property needs, contact us via our website to find out how we can help. If you're ready to get started, book your free valuation here.
Free Instant Valuation
See how much your property could get in rent.
Fee Saving Calculator
See how much you could save on property fees.
Meet Sam your local Expert
Sam has a wealth of experience across the private landlord and Build to Rent sectors. He has advised a wide range of clients across the whole of London on how to find great tenants, improve their assets and effectively market their properties for the best returns.
See if we can save you Money